ReLoC
A Mechanized Relational Logic for Fine-Grained Concurrency and Logical Atomicity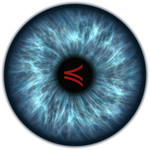 ReLoC is a mechanised logic for interactively proving contextual refinements of programs in a language with higher-order state, fine-grained concurrency, polymorphism and existential and recursive types.
ReLoC is built on top of Iris—a state of the art concurrent separation logic.
Publications and case studies
Guide to the examples
The
Coq formalization
comes with a number of examples, intended to demonstrate and evaluate ReLoC:
The "bit" module/simple representation independence example is in examples/bit.v.
The counter refinement and the logically atomic specification for the fine-grained counter are in lib/counter.v.
The specifications for the spin lock are in lib/lock.v.
The HOCAP-style specifications for the counter are in experimental/hocap/counter.v and the ticket lock refinement is in experimental/hocap/ticket_lock.v.
Equivalences between different fixed point combinator are in lib/Y.v.
The coin flip example is in examples/coinflip.v and the late/early choice example is in examples/lateearlychoice.v.
The (in)equational theory of non-deterministic choice is in examples/or.v.
Treiber stack refinement is in examples/stack/refinement.v.
A number of "higher order functions with state" examples from Dreyer, Neis, Birkedal '10 are in examples/various.v.
A number of examples from SDRI are in examples/namegen.v, examples/symbol.v, and examples/cell.v.
The stack with helping example is in examples/stack_helping/.
The Folly queue case study is in examples/folly_queue/.